News 20/06/2017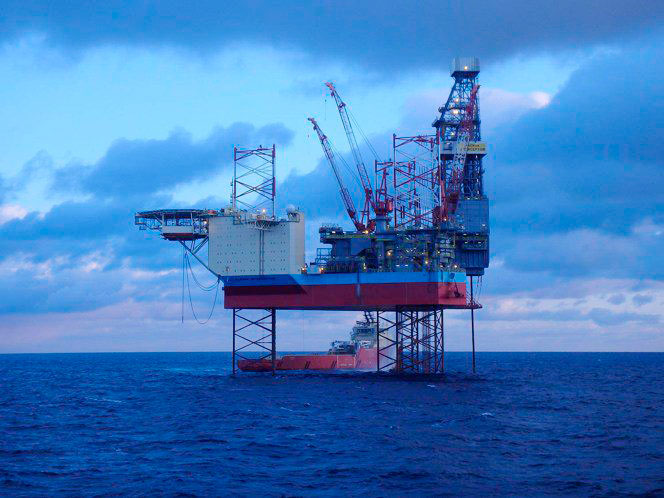 Well Control Survey
- AkerBP cares about well control!
At Gefion Nordic Norway, we are proud to support AkerBP in its ongoing work to ensure optimal well control conditions onboard Maersk Interceptor.
In close cooperation with Maersk Drilling Norway, the ultra-harsh environment jack up Maersk Interceptor and AkerBP, Gefion Nordic Norway conducts ongoing surveys on the rig and verifies the actual conditions, of all high pressure well control equipment, systems and crew skills.
In order to ensure optimum status on board, it is not enough just to review the systems according to the regulations, but should be seen in context with Crew Skills, readiness for access to critical spare parts, understanding of system maintenance on a daily basis, and not least, equipment test's understood by all parties involved.
We ensure the highest competencies as we not only have an active member of the IWCF Board, but receive daily feedback from our senior drilling supervisors from actual operations. This is gathered in our group of survey specialists and used to promote understanding and respect for the equipment and its proper use, combined with the best practice.
We come onboard a rig as partners for all, in respect of working routines and understanding all involved crew's role in specifics.
At Gefion Nordic Norway, we are proud to work with the staff of people at AkerBP, who not only share this perception of importance in supervision, but embrace all key elements of functional well control too.
We at Gefion Nordic Norway are convinced that this ongoing supervision leads to all parties involved, building a broad understanding of the systems and a more correct functional use in case of any well-control case.
At Gefion Nordic Norway, it is vital that all parties actively engage and contribute to making such a survey complete.
A certificate alone does not prevent a well control and does not contribute to the correct action of this, if the involved parties are not involved in issuing it.
Therefore, we support AkerBP and the team behind Maersk Interceptor actively, and contribute with all the skills we can mobilize, to ensure the very best result - every time.
Take care – stay safe! Gefion Nordic Norway – your safe partner in Well Control
Kurt Jahns,
CEO
Gefion Nordic Norway AS