News 30/04/2017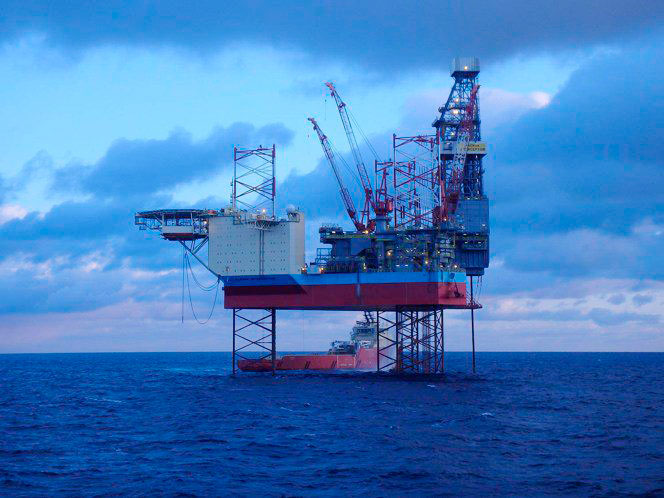 THE MILE IS OURS!
Standing ovations and congratulations from the entire Gefion Nordic Norway organization, to the whole team on and behind the Ultra Harsh Environment Drilling Rig Maersk Interceptor, drilling the AkerBP Ivar Aasen Location in the NCS.
Outstanding achievement of drilling 1742 m within 24 hours, and stating a by far, new record on the NCS for length drilled within 24 hours!
Truly an impressive achievement what we believe it's a very close to THE WORLD RECORD. We are honored to be a part of this remarkable milestone, and proud to give our daily assist to obtain such performance.
High focus on performance, HSE awareness and team effort, combined with dedication and the courage to challenge all known standards, has made this possible.
A long list of improvements, mechanical as well as in personnel skills and coordination of same, an exceptionally good ability to collaborate across professionalism and competencies, mutual respect for incoming suggestions and willingness to challenge all known standards and routines, has since the start back in 2014 lead to this amazing achievement.
Gefion Nordic Norway supports the environment, created within the Trondheim B&B department in collaboration with all service companies, where motivation is the desire to contribute to the team and a framework is created to allow new ideas to be heard, evaluated and tested, all granted by outstanding team leaders within the Ivar Aasen B&B organization.
All these activities and achievement's, including two yard stay from day one in 2014 until present day, with an remarkable HMS performance.
Congratulations all team members, from catering to Group CEO!
In Gefion Nordic Norway, we are looking forward to meet the future with even greater achievements, and invite you all inn to see how we can assist on your operations too.
Kurt Jahns,
CEO
Gefion Nordic Norway AS